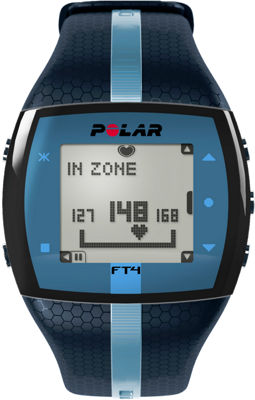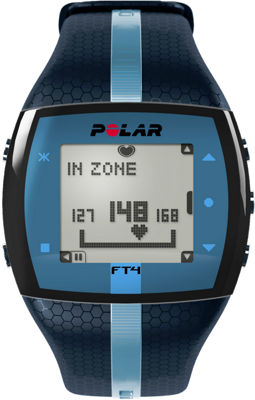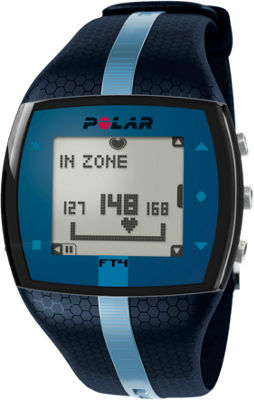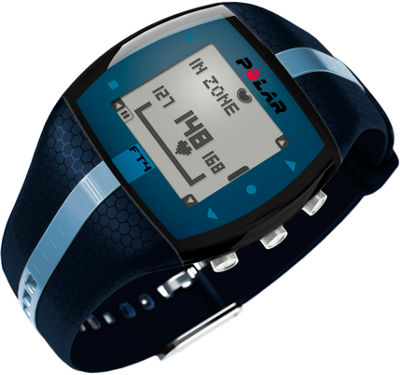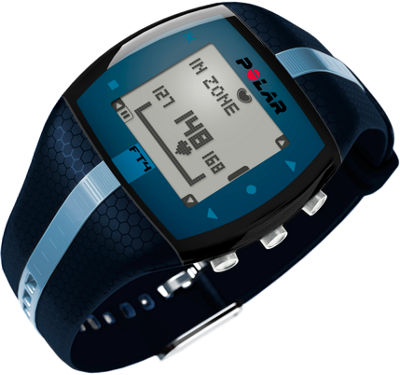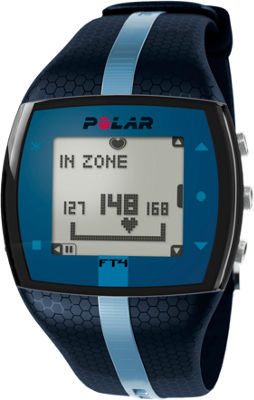 Rated

3.5

out of

5

 by

31

reviewers.
Polar FT4 Heart Rate Monitor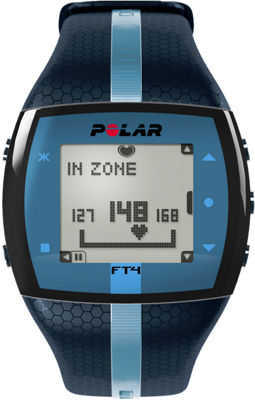 Buy Online & Pick Up In-Store
Description
The Polar FT4 Fitness Monitor is designed for those who want basic heart rate-based features to help with fitness training. Put on the WearLink+ transmitter chest strap for your heart rate and get started! Receive stats like average and maximum heart rate during your workout. When your heart rate exceeds the upper limit or goes below the lower limit of your target rate, the Polar FT4 will notify you with visual and audible alarm alerts. The fitness monitor also counts and displays calories burned during each session.
FEATURES:
Rated

2

out of

5
 by
Senior
Loved it at first
Had worn the old Polar 20 for years. Replaced it with a FT4 and liked it very much but....Only wore it a couple of times when a rash started develop under the belt. Wiped off after each use and washed the belt regularly (after 3 uses). Stopped using the belt and the results of a severe reactions to the belt still evident after 5 weeks!
July 26, 2016
Rated

4

out of

5
 by
LrBarrios
Accurate watch
I love the watch it's been great I've had it since 2013 and yes it almost every day the battery did die about 2 years in and it sat for about 6 months before changing it ever since I did change the battery the watch malfunctions it turns on and off the screen gets a weird I'm always having to set it its a pain especially when it does it during a workout and I lose all my info
May 19, 2016
Rated

1

out of

5
 by
SRF1
Like others have written this is my second FT 4. Happy with the first one. The second has been problems after the first year or so. Changed batteries a couple of time. I hand wash it in the sink after every use and occasionally wash it in the machine tied up in a sock. The display jumps around. This the most consistent thing about it. I use it in town and out in the mountains when mountain biking. Don't think it is outside interference. Best place to use with gym equipment. Last one for me. as a matter of fact I am looking for something that serves my purpose. That works.
May 19, 2016
Rated

1

out of

5
 by
iglopez7
my wristband was broken
where I can find my wristband watch Polar FT4 Color bronze
May 10, 2016
Rated

5

out of

5
 by
haliealane
Still Using After 5 years!
I am still in love with my Polar FT4 after 5 years! I've changed the batteries in the watch and the heart rate monitor strap about twice in this time period and it is still working great and looks like new! I use it during every workout, which is basically every day because I'm an athlete, and I definitely prefer it over my other daily activity monitor because it has the more accurate HR reading due to the chest strap! I also just love wearing the watch around because it is so cute and durable. Thank you Polar for such a great product!
April 28, 2016