Free Shipping on Thousands of Styles and Orders Over $99*
Men's Sof Sole Space Dye 3-Pack Low-Cut Socks
Buy one get one free!
81988 NVY
Navy/Red/Yellow
81988 NVY
Navy/Red/Yellow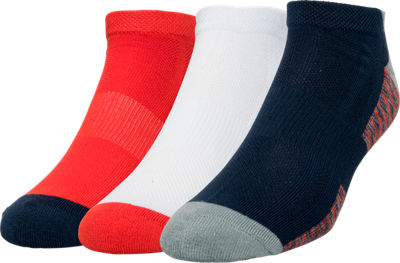 Buy Online & Pick Up In-Store
Description
"
Men's Sof Sole Space Dye 3-Pack Low-Cut Socks feature a high performance Hydrologix moisture management fabric for comfort and moisture-control, so your feet stay cooler and drier. Know what else is important in your socks besides moisture management? Yep, the arches. These puppies don't just have one supportive arch band, they have two! That level of support helps fight fatigue so grab your pair and suit up for the day.
FEATURES:
FABRIC: Cotton and polyester
QUANTITY:3 pairs
CARE: Machine wash
IMPORTED
"