Boys' Preschool Reebok Spiderman Canvas Casual Shoes
V44420 BRY
Blue/Red/Yellow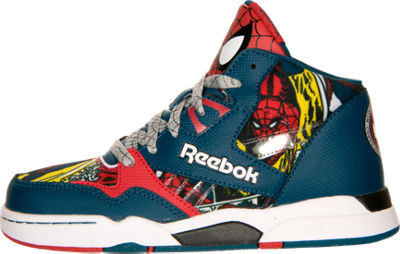 1.0
1.5
2.0
2.5
3.0
10.5
11.0
11.5
12.0
12.5
13.0
13.5
Product not available for In-Store Pick Up
Description
If you're little guy is a Spidy guy, he will love the Boys' Toddler Spiderman Canvas Casual Shoes.
Their canvas upper has the Spiderman design so he will be ready to balance, climb, jump, and leap with Spiderman at his side. The durable rubber outsole and cushioned footbed will also help out with that.
The slip-on design makes them super easy to take off and on, as well. Until he learns to tie his shoes this design definitely makes these cool kicks totally convenient.
FEATURES:
UPPER: Canvas
OUTSOLE: Durable rubber
IMPORTED