Free Shipping on Thousands of Styles and Orders Over $99*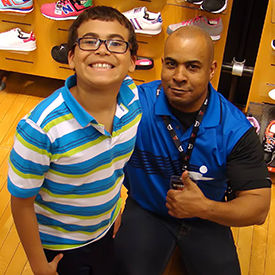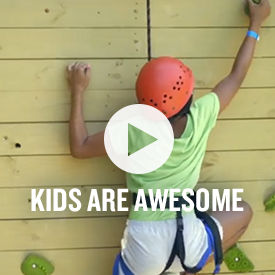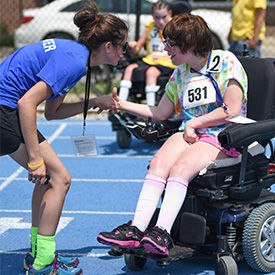 The Youth Foundation is a philanthropic outlet for Finish Line to make a difference in the lives of youth in the communities it serves. Through the years, the Youth Foundation has fine-tuned its mission and grown its philanthropic presence including its grant giving capacity.
To date, the Youth Foundation has awarded more than $14.5 million in funding to support youth and Special Olympics athletes across the country. The generosity of our customers who donate online and in-store is what enables Finish Line to continually make an impact in the communities where our employees live, work and play.
1998
Finish Line founders form the Finish Line Youth Foundation (FLYF)
1999
The first annual Holiday Drive launches as a means to support the Boys & Girls Clubs and today serves as the primary fundraising platform for Finish Line's national partnership Special Olympics
2002
Inaugural FLYF Annual Golf Outing
2009
First Legacy Grant is awarded to enhance a park on the Eastside of Indianapolis in partnership with Indianapolis Parks Foundation and the Pacers Foundation
2011
The first Executive Director, Marty Posch, is hired
Inaugural Bowl for Kids Indianapolis event
2012
Finish Line announces multi-year national partnership with Special Olympics
2014
FLYF launches their third annual in-store campaign, "Kids. Camps. Fun!" during the spring shopping season
Finish Line sponsors the Special Olympics National Games and Special Olympics Team Indiana
FLYF announces its largest gift to date of $1.25 million to help build the Finish Line Boys & Girls Club on the east side of Indianapolis
Finish Line employees volunteer a record of more than 10,000 hours
750 Finish Line employees pack 250,000 meals for the hungry in the United States and abroad
2015
Employees participate and raise $20,000 for the Special Olympics Unified Relay Across America
Finish Line sponsors Special Olympics Team USA at the World Games in Los Angeles
The Finish Line Boys & Girls Club breaks ground