Free Shipping on Thousands of Styles and Orders Over $99*
Shop the Latest and Greatest Shoes
It all starts with a fresh pair – get these top styles into your rotation.
Free Shipping On Orders Over $99*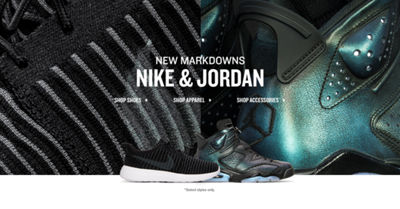 THE INTERSECTION OF STYLE AND SPORT.
You can call them shoes, sneakers, runners, trainers, or kicks. Either way, we're always dropping the latest in footwear and apparel from premium brands like Nike, Jordan, adidas, Under Armour, Reebok, and more. So whether you're looking for basketball shoes for the court, running shoes to PR on that next race, casual sneakers for men, or shoes for women to hit the streets, or a little something to keep your kids fresh, we got you.